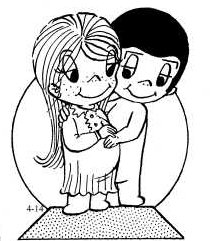 Donna's Baby Shower Page
A wishlist for Donna, Mark, and Amy Nicole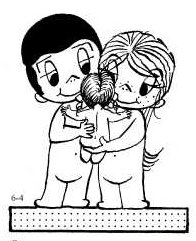 Big Needs- Expensive items to buy or stock up on.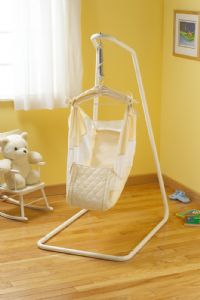 Amby "Baby Hammock"
Infant or Infant-to-Toddler package, in any color.
Especially good for reflux, which heart-babies are prone to, and active wigglers, which she already is!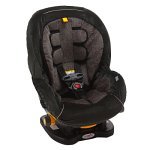 Evenflo Triumph Convertible Carseat
prefer "Crescendo" pattern just for the name!
Some kind of carseat is a must-have, and this is the only item here which is also on registry. If you find one outside Target, great!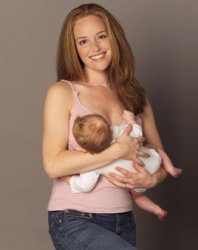 GlamourMom Nursing Tank Tops
I like everything they have-
Even dresses and a swimsuit!
Size XL, any color but orange print.
Slings, Pouches and Baby Carriers
(several to choose from)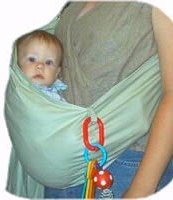 Baby Space Adjustable Pouch
Medium size, any color
includes pocket and toy loop!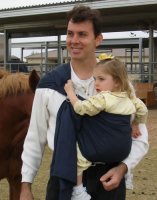 TaylorMade Baby Sling
Medium size, prefer Black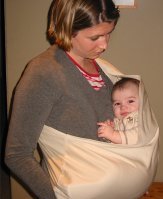 Belly to Baby Cotton Twill Baby Pouch
Medium size, any color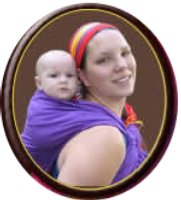 Gypsy Mama Carrying Cloth
Blue or Khaki
The "standard" version includes pocket!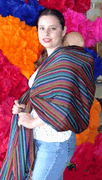 Mexican Rebozo
by Luna Offbeat Gear
One size, any pattern
There is even a video!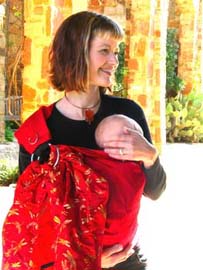 Zolowear Silk Brocade Sling
All colors are beautiful!
This is a fangirl fantasy, and priced accordingly.
Books & CD's
(from Amazon.com)

Sign with your Baby: Complete Learning Kit
(book, video, and quick reference guide combination)

Teaching Your Children Joy
I got this at the library many years ago and have looked for it ever since. The others by this couple look promising, too.

So That's What They're for!
Another library book that I loved- both practical and funny.

Transitions: Soothing Music for Crying Infants
"Baby, Husband, Even the Cats Soon Got to Nodding Off"-review

Transitions 2: Music to Help Baby Sleep
"The first time I listened to this I fell dead asleep on my couch and woke up an hour later feeling like I had slept all night."-review

Sing Me to Sleep, Daddy
"Music to Give Birth By!...
quiet and calming...truly a must-have for babies and new moms alike."-review